16655 Yonge Street, Unit #2
Newmarket, ON L3X1V6
Located in the Nature's Emporium Plaza, Newmarket

(905) 868-9696
Serving You Today Until 3:00 pm
Monday


(Home Deliveries Only)

10:00 am - 3:00 pm
Tuesday


(Home Deliveries Only)

10:00 am - 3:00 pm
Wednesday


(Home Deliveries Only)

10:00 am - 3:00 pm
Thursday


(Home Deliveries Only)

10:00 am - 3:00 pm
Friday


(Home Deliveries Only)

10:00 am - 3:00 pm
Saturday


(Home Deliveries Only)

10:00 am - 3:00 pm
Sunday
Closed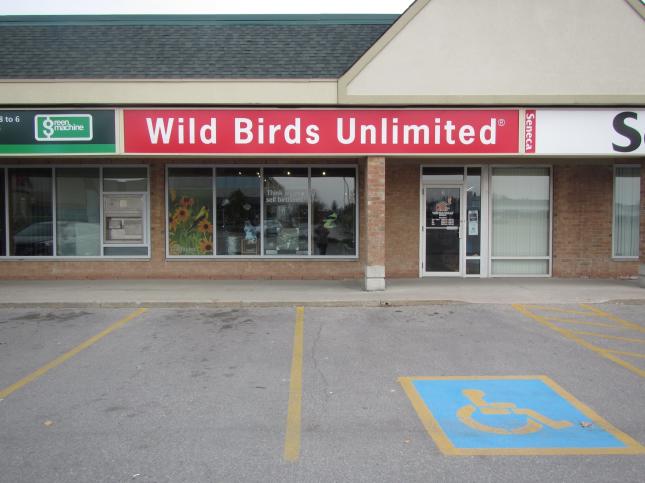 Kristen Martyn and Cameron Hogarth Franchise Store Owners
View Our Store Site
To Our Wonderful Customers,
We have made the very difficult decision to temporarily close our store to foot traffic (in store shopping) and curb-side pickups. As you well know, things have been changing in Ontario rapidly with respect to covid-19, and while we are grateful we can remain open as an essential business, our top priority is keeping our team members and you, our customers, healthy and safe, and encourage everyone to stay home as much as possible to help slow the spread of covid-19. For this reason, we will be operating exclusively through home deliveries for orders placed via our online store MyWBU.com/Newmarket until further notice.
Due to a high number of calls, and having only one person in store at a time, we are asking you to email ([email protected]) rather than call if you need help placing an order online or if you want to add something to your order not available online (i.e. mealworms). Please include your phone number so one of our team members can call you back with your answer as soon as possible. We are doing our best to respond as quickly as possible, but kindly understand we only have one person at a time in store and a large number of incoming calls.
Please see our updates page for full details on all the steps we are taking during this time. Highlights are included below.
Haven't used MyWBU before? Check out this video to see just how easy it is!
IMPORTANT: The most common error we run into with our online ordering platform is a different email address given to us in store than registered with online AND/OR no email address on your in-store account. The email address on your profile in-store connects with you online account and makes it possible for you to get your members discount. It is extremely important these match.
If your email has changed, or you're not sure which email we have (if any), please contact us at [email protected] PRIOR to registering online. Also, please ensure your shipping address is up to date in your online MyWBU profile. It is not automatically updated when you make a change in store.
---
Online via MyWBU for Canada Post Delivery
We will continue to offer online ordering with shipping at $14.99 or FREE shipping over $99 (additional fees may apply to some postal codes). This is a great option for folks who live outside our delivery routes. Order shipped via Canada Post are sent Expedited Parcel Service and may take 5 to 7 business days to arrive (Canada Post currently is not guaranteeing any delivery service times due to the covid-19 situation).
Online via MyWBU for Non-Contact Delivery over $50
We are also offering FREE Non-Contact Delivery on specific days to the cities and towns listed below. Orders must be over $50 before taxes and discounts to qualify for the FREE Non-Contact Delivery and must be placed no later than 3 pm the prior day. Orders placed after 3 pm will automatically be bumped to the next delivery day for your area. We will drop deliveries off at your front door and return to the vehicle.

To take advantage of this temporary ordering system, simply place your order via MyWBU and upon checkout; enter the coupon code SHIPFREE to remove the shipping fee. If the order is under $50 and/or the address is not in one of the areas listed below, it will be cancelled and we will contact on how to proceed.
Non-Contact Delivery Schedule for York Region
Full delivery area map available here.
Tuesday:
Aurora, Bradford, Newmarket, East Gwillimbury,
King, Oak Ridges, Richmond Hill, Schomberg
Thursday:
Aurora, Bradford, Newmarket, East Gwillimbury,
King, Oak Ridges, Richmond Hill, Schomberg
Saturday:
Keswick, Mount Albert, Pefferlaw, Stouffville, Uxbridge
Note - These deliveries will not have any additional packaging and will arrive the same as you would take them home from the store. Orders may be delivered into the evening hours (as late as 10 pm) in order to accommodate as many people in each trip as possible. If arriving after 8 pm we will call the number submitted with the order to let you know. Please ensure you bring your deliveries inside as soon as possible, as we are unfortunately unable to assume responsibility for the order once it is dropped off.
Based on delivery loads, the method of shipment (Canada Post vs Local Delivery) is at WBU Newmarket's discretion, and some packages within our delivery zones may still go Canada Post (at no charge to you) if we're unable to accommodate all deliveries in a timely fashion ourselves.
We reserve the right to change our delivery schedule and areas served at any time due to demand or recommendations from government agencies and a variety of other reasons. If any changes made should affect your order, we will contact you promptly.
---
---
---