Meet Our Team- Shayna
Social Media Specialist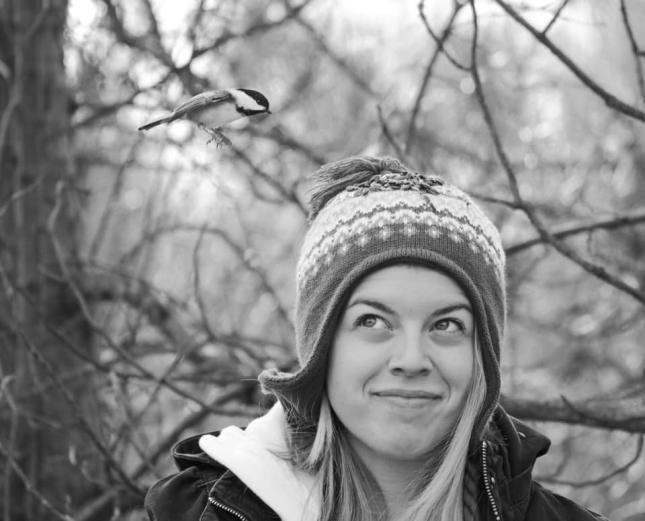 Shayna's love of all things wild began in infancy with help from her family who were animal lovers and spent most of their time outdoors. Living in a rural area with property backing on to wetland and forests, she quickly became infatuated with the sights and sounds of nature, which led her to pursue wildlife photography as a hobby. Picking up her first DSLR camera at 20 years old, she spent as much time as possible in nature, teaching herself about photography through trial and error (lots of error!).
Over the past 10 years, Shayna has developed her photography style to create story-telling images, and enjoys sharing her knowledge and experiences through all platforms. She has had her work published with organizations and publications such as Canadian Geographic, Canadian Wildlife, National Wildlife Federation, and Greenpeace. With a background in pet care and retail management, Shayna is well-rounded in creating an informative and pleasant customer experience, and she is excited to share that with WBU Barrie's online community.
In her spare time, Shayna enjoys spending time in nature with her son, Logan, watching her backyard birds, hiking, canoeing, herping, and of course, photographing her adventures. She is thrilled to be joining the WBU Barrie team as a Social Media Specialist, and looks forward to getting to know our birding community, and helping it grow.
Favourite Feeder Birds: Nuthatches and Juncos
Favourite WBU Foods: Bark Butter and Finch Blend
Favourite WBU Feeder: Dinner Bell
Favourite Birding Experience(s): Spending an entire winter studying and observing the behaviour of barred owls and creating lasting memories through her photographs.